Bolivar Peninsula's Grand Transformation: The Ultimate Beachfront Experience in Texas
Posted by Timothy Hampson on Thursday, August 24, 2023 at 11:51:32 AM
By Timothy Hampson / August 24, 2023
Comment
Dive into Bolivar Peninsula's upcoming luxury transformation. From private airports to beachfront condos, the new development promises a blend of elegance and recreation.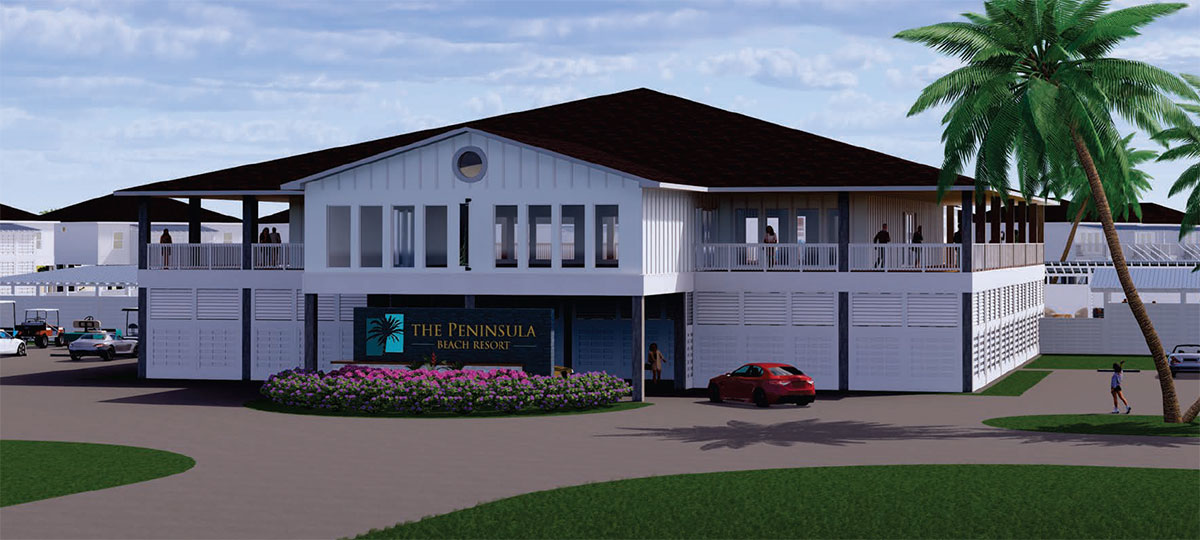 Credits: Crystal Beach, Bolivar Peninsula, Texas
Bolivar Peninsula is poised to undergo a significant transformation. An ambitious plan by the Bolivar Investment Group aims to revamp the 110-acre area into a premium multiphase beachfront haven by summer 2024. This vast development promises to reshape the way locals and tourists perceive and experience Crystal Beach.
At the heart of this grand design lies the Peninsula Beach Club and Resort, touted as the project's flagship attraction. Envision upscale amenities: a dedicated clubhouse with dual Olympic-sized pools, plush cabanas, an expansive event space with shade verandas, a sophisticated spa, and a top-tier restaurant. Adding to the luxury, there's a state-of-the-art private FAA-approved airport in close proximity to the resort.
Memories linger from 15 years ago when Hurricane Ike severely impacted Bolivar Peninsula. Today's horizon shows promising changes. The region's real estate market is thriving, with homes now valued between $1 to 2 million. Mike Wiglesworth, the Head of Marketing at Bolivar Investment Group, commented on the ongoing transformation, saying, "The new-age homes we're witnessing are of unparalleled value. Our upcoming resort, tailored for varying rental needs, promises unmatched success."
A deep dive into the development blueprint reveals more gems:
The Zoo Beachbar & Grill:Spanning 41,000 square feet, this beachfront marvel will be an entertainment hub. Think live sports on large screens, panoramic views, and adjacent beach volleyball and pickleball courts.
The Peninsula Resort Cottages: Perfect for vacationers, these waterfront studio cottages vary from one to four bedrooms. Guests can indulge in the Veranda Bar & Grill, a recreational lake, pickleball courts, and more.
The Peninsula RV Enclave Resort: Designed for adults, this RV-friendly resort boasts 50 sites. Each comes with overhead cabins, modern amenities, and recreational areas like nature trails and a dog park.
The Peninsula Resort Villas: These premium beach homes are crafted for durability and luxury. Ranging from two to four bedrooms, they offer vast entertainment spaces and are built to resist intense weather conditions.
The Peninsula Resort Condo Towers: A seaside haven with 160 beachfront condos set across five impressive towers. Owners have the option to join a centralized reservation system for leasing.
Merchants' Row: Located on Highway 87, this retail space will host a variety of shops, from fast food outlets to specialty stores.
The upcoming development not only aims to enhance Bolivar Peninsula's aesthetic appeal but also to significantly elevate its tourism and real estate potential. The future, it seems, is golden for Crystal Beach.