Boost in New Home Construction Shows Promise Amid Housing Deficit.
Posted by Timothy Hampson on Thursday, May 18, 2023 at 1:34:24 PM
By Timothy Hampson / May 18, 2023
Comment
April marked a positive shift in new single-family home construction, recording a 1.6% rise. On a broader scale, overall housing starts, incorporating both single and multifamily homes, posted a higher increase of 2.2%, according to a recent statement by the U.S. Census Bureau and the U.S. Department of Housing and Urban Development.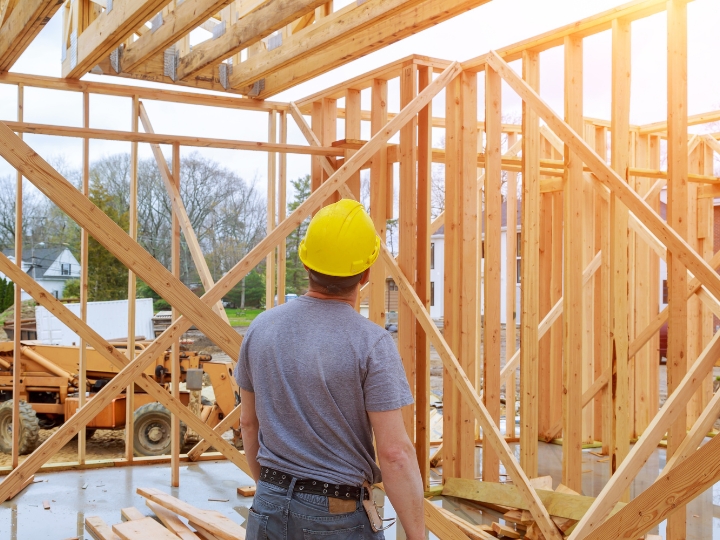 The construction rate of single-family homes hit 846,000, a growth from March's 833,000, but significantly down by 28.1% from the previous year's April rate of 1,176,000. Multifamily residences saw a 5.2% rise, with an annual rate of 542,000, up from March's 515,000, but 11.7% less than 614,000 in April 2022.
Total housing starts came in at 1,401,000, slightly higher than 1,371,000 in March, yet 22.3% below the 1,803,000 reported in April 2022.
Reacting to these trends, Alexandra Hampson, a Realtor with The Hampson Properties Team in Sugar Land, Texas, stated, "The increase in construction signals the market's adaptation to a distinct shortage in resale inventory. As many homeowners prefer to stay put to take advantage of their attractive mortgage rates, new homes have become an increasingly attractive option for buyers."
Simultaneously, permits for single-family homes, a reliable forecast of future new-home supply, saw a 3.1% month-over-month rise, but were down 21.2% year-over-year, totaling at 855,000 units. Also, single-family completions experienced a decline, with a 6.5% drop month-over-month and a 5.2% decrease year over year, ending with an annual rate of 971,000.
Despite these downturns, the housing market continues to grapple with a substantial shortage, with an estimated deficit of between 3.5 to 5.5 million homes. The current 1,675,000 residences under construction, even if made available immediately, would still leave a considerable gap. Thus, while the influx of new housing will help to some extent, it won't completely solve the shortage.
New home constructions, boasting modern features and customization options, are increasingly attracting buyers. However, the industry faces challenges such as rising material costs and labor shortages, which may slow the pace of new construction.
Finally, tailored loan programs from mortgage lenders could be the silver lining for buyers eyeing new construction homes. These programs can cater to unique scenarios involved in buying newly constructed homes. As such, the recent increase in housing starts, though modest, sheds light on the critical need for consistent growth in home construction to address the ongoing housing deficit.