From Crawfish to Tacos: Houston's Delicious Cuisine Lands on Travel + Leisure's Top 10 List
Posted by Timothy Hampson on Friday, March 31, 2023 at 3:12:11 PM
By Timothy Hampson / March 31, 2023
Comment
Houston, Texas, is known for many things – NASA, oil, and rodeos – but did you know that it's also one of the top food cities in the United States? That's right; Houston made Travel + Leisure Magazine's list of the best food cities in the U.S., thanks to its diverse population and unique culinary offerings. As the most diverse city in America, it's no surprise that Houston has something for everyone's palate.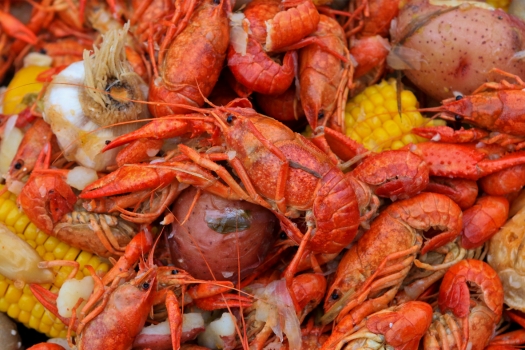 Houston is just one of ten cities that made Travel + Leisure's list of the best food cities in the U.S. Here are the other cities that made the cut:
New York City, New York
New Orleans, Louisiana
Chicago, Illinois
San Francisco, California
Houston, Texas
Tucson, Arizona
Cleveland, Ohio
Asheville, North Carolina
Louisville, Kentucky
Greenville, South Carolina
Each of these cities has a unique culinary culture, ranging from New York City's diverse melting pot of cultures to Asheville's evolving culinary scene in the Blue Ridge Mountains. But it's Houston that stands out as a top food destination thanks to its international flavors, thriving food scene, and diverse neighborhoods.
One of the best places to experience Houston's food culture is Post Market, which features some of the city's best restaurants, including ChópnBlok, which offers West African fare, and East Side King, which serves up Japanese street food like pork buns and beet home fries. If you're looking for something a bit more traditional, head to Crawfish & Noodles for some Viet-Cajun fusion or to the iconic Houston restaurant, Ninfa's, for authentic Tex-Mex.
But Houston's food scene extends beyond the downtown core. Houston is a sprawling city, and each neighborhood has its own unique character and food offerings. For example, head to the suburb of Sugar Land for authentic Vietnamese cuisine at places like Pho Ben or explore the Indian food scene in the Mahatma Gandhi District. The Heights is a trendy neighborhood known for its artisanal bakeries and coffee shops, such as Morningstar and Boomtown Coffee. For Tex-Mex, head to the Montrose neighborhood, where you can find classic Houston institutions like Hugo's or the Original Ninfa's on Navigation.
Houston is also home to several farmers' markets, including the Urban Harvest Farmers Market in the trendy River Oaks neighborhood and the Memorial Villages Farmers Market in the affluent Memorial area.
In addition to its food scene, Houston is also home to a thriving culinary culture. The city hosts a variety of food festivals throughout the year, including the Houston Livestock Show and Rodeo, the Houston BBQ Festival, and the Houston Greek Festival.
Overall, Houston is an excellent destination for foodies looking for unique and diverse culinary experiences. With its multicultural population and thriving food scene, there's no shortage of delicious eats to be found in the Bayou City. So next time you're in town, be sure to explore Houston's different neighborhoods and suburbs to discover some of the city's hidden culinary gems.