"I'll Have What She's Having": Jewish Delicatessen Exhibit Comes to Houston.
Posted by Timothy Hampson on Tuesday, May 9, 2023 at 12:19:13 PM
By Timothy Hampson / May 9, 2023
Comment
For over a century, the Jewish Deli has been a cherished part of American culture, tracing its roots to the migration of Jews to the United States. Beyond sustenance, the delicatessen embodies community and tradition, serving as a symbol of cultural identity. The Holocaust Museum Houston is proud to host the opening of the exhibit "I'll Have What She's Having," which explores the cultural and historical significance of this iconic American institution.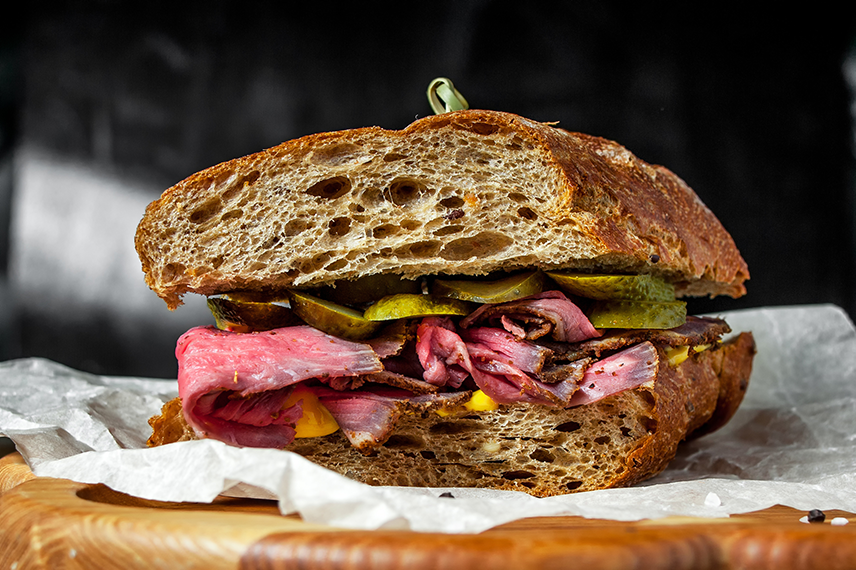 Ziggy Gruber, co-founder of the Houston-based Kenny & Ziggy's Deli, serves as the unofficial guide for the exhibit. He brings his vast collection of deli-related memorabilia to provide additional insights and context. The exhibit, which originated at the Skirball Cultural Center in Los Angeles and has also been displayed at the New York Historical Society, offers a chronological journey through the migration of Jews to America and the evolution of their culinary traditions, including the rise of delicacies such as pastrami, corned beef, and other cured meats.
The exhibit boasts a wealth of materials, including postcards, menus, matchbooks, and items of historical significance, such as a large cigarette machine from the renowned Canter's Deli in Los Angeles, a 24-hour eatery famous for its lively bar and musical acts by legends like Guns & Roses and Frank Zappa.
The decline of Jewish delis is a poignant irony, as Jewish-American cuisine continues to surge in popularity. The reasons behind the decline range from assimilation to the impact of COVID-19, with the number of delis in North America now numbering just 105. The exhibit serves as a call to action, reminding us of the importance of preserving the rich history and traditions of the Jewish Deli.
The exhibit is a celebration of people and place, demonstrating how delis have adapted to their communities and provided hope to immigrants. Alex Hampton, Changing Exhibitions Manager at the Museum, contextualizes the exhibit within Houston's diverse foodscape, including Viet-Cajun cuisine, Southern food, and barbecue, all of which have their roots in different survivor communities.
"I'll Have What She's Having": The Jewish Deli runs until August 13th at the Houston Holocaust Museum. Special events, such as a pickle-making workshop and a screening of the documentary "Deli Man," featuring Jerry Stiller, Larry King, and Ziggy Gruber, are planned for later in the summer.