Reviving Downtown Houston: An Explosion of Reuse and New Projects Unveiled
Posted by Timothy Hampson on Thursday, August 24, 2023 at 10:59:19 PM
By Timothy Hampson / August 24, 2023
Comment
Downtown Houston undergoes an extraordinary revival, introducing a blend of innovative reuse projects and fresh developments, driving business, art, and social opportunities, and solidifying its status as a magnet for urban transformation.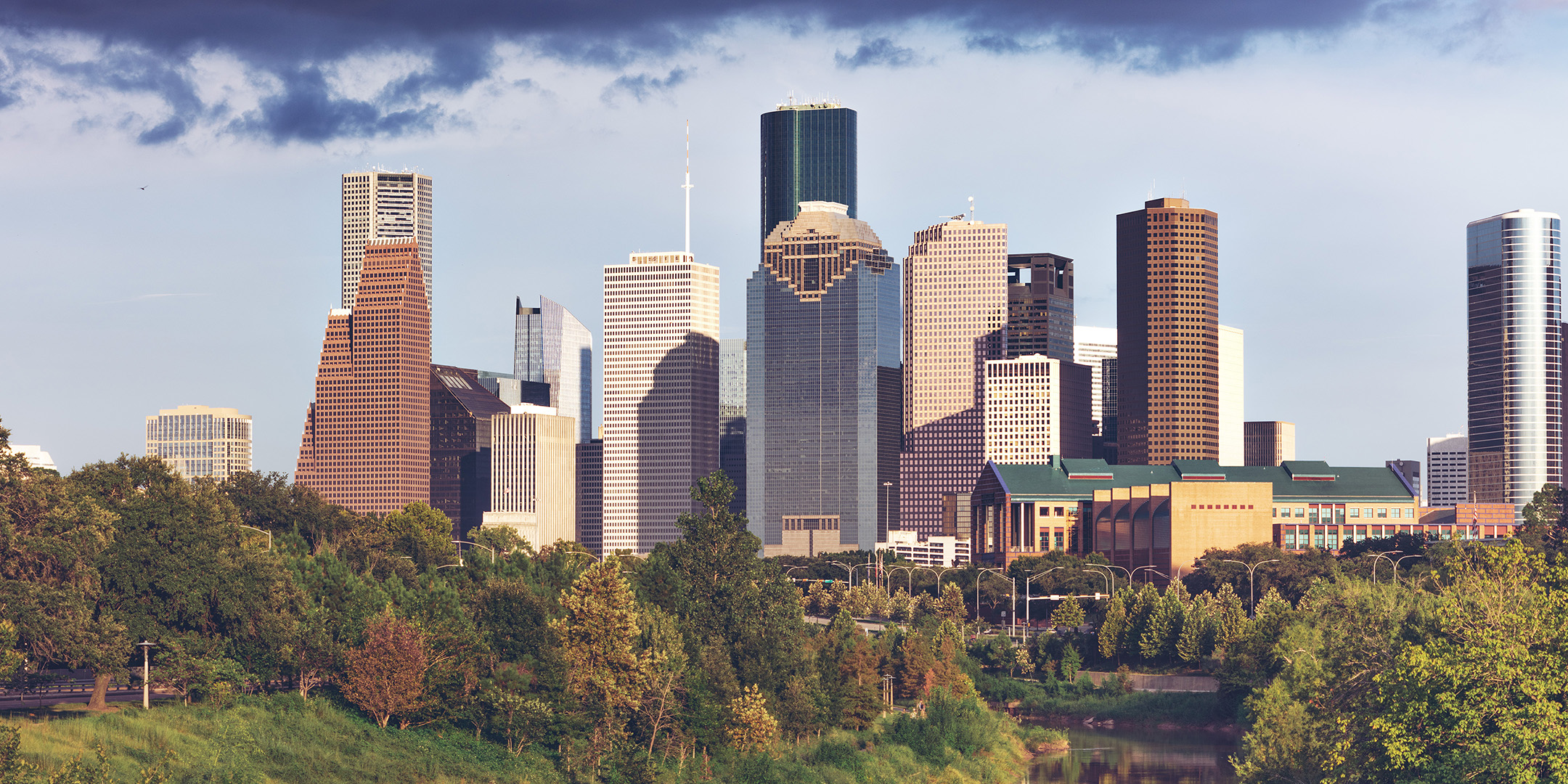 Credits: Adobe Stock
Downtown Houston's trajectory over recent years portrays a fascinating metamorphosis. Previously overlooked, it's now a pulsating epicenter of business, art, and diverse lifestyles. With its resident count close to 11,000, this urban hotspot is drawing in talent, businesses, and developers at a remarkable pace.
From Historical Buildings to Community Hubs
Houston takes pride in creatively reimagining old structures. The iconic POST Houston, which began as a depot in 1934 and transitioned into the Barbara Jordan Post Office, now thrives as a community hangout spot, boasting a multitude of dining choices, events, and wellness sessions.
Similarly, the once-known Shops at Houston Center underwent a transformation, culminating in the newly minted Highlight at Houston Center, a sprawling 196,000 sq. ft. mixed-use arena. Now, it houses the engaging Puttshack mini-golf adventure and myriad other vibrant offerings.
Moreover, places like Underground Hall, previously Conservatory, and Le Méridien Houston Downtown, which replaced the Melrose Office Building, are proof of Houston's dedication to rejuvenating its architectural past.
Reflecting on the influx of these innovative projects, the city witnesses an increasing appeal among the younger generation. As per RentCafe, Houston boasts over 2,200 ongoing adaptive reuse endeavors, more than twice the 2021 figures.
Remarkably, the majority of these developments, especially 1,881 apartment units, are set to populate the 77002 zip code. Among these, 1,353 apartments will spring from old office spaces, while 667 are redesigned from hotels. Key highlights include the massive transformation of ExxonMobil's former base into a sprawling apartment complex and the upcoming Moxy by Marriott hotel, encapsulating the essence of the 1920s State National Building.
Glimpses of the Future: Fresh Urban Developments
Enthusiasm bubbles around 1550 on the Green, a promising 28-floor office tower gracing Discovery Green's vicinity by 2024. Adding to downtown's business allure, Industrious at Downtown Houston, a coworking space spanning 23,489 sq. ft., debuted recently at 3 Houston Center.
For food aficionados, Lyric Market is a recent entrant, with tenants such as Mama's Texas Smokehouse and Café JuJu. Meanwhile, Park Binz II, an extension of Park Binz I's success, is on the horizon, promising additional mixed-use space by 2024.
Beyond these ventures, an ambitious renovation plan worth nearly $2 billion is set to revamp the George R. Brown Convention Center, forecasting a brighter future for trade shows and conventions in Houston.
Houston's downtown renaissance is a testament to its unwavering commitment to growth, innovation, and community bonding. As it continues on this upward trajectory, it sets a benchmark for urban revitalization worldwide.