Sugar Land's Iconic Lake Pointe Site to Become Trendy Mixed-Use Development
Posted by Timothy Hampson on Thursday, September 21, 2023 at 2:06:23 PM
By Timothy Hampson / September 21, 2023
Comment
Sugar Land's historical Lake Pointe site is set for a transformation. Planned Community Developers reveal their ambitious plans for a cutting-edge mixed-use complex called Lake Pointe Plaza.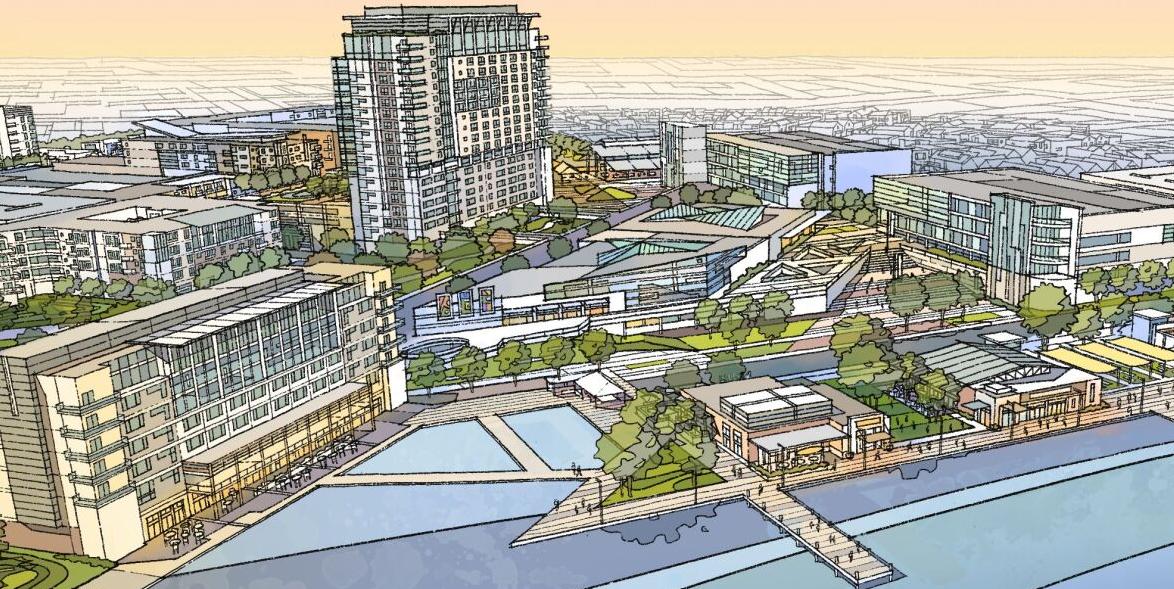 Credits: fortbendstar.com
Ever since Fluor corporation's decision to move out of their Sugar Land headquarters in May, speculation about the future of the Lake Pointe campus has been rife.
The veil of uncertainty was lifted when Planned Community Developers (PCD), a recognized name with significant contributions to Sugar Land's landscape, announced their vision to metamorphose the 53-acre land into a trendy mixed-use area named Lake Pointe Plaza. This project is seen as an embodiment of contemporary suburban development.
At the City Council meeting on Aug. 22, PCD, in collaboration with their lead planner, Gensler, revealed their detailed design concept for the site. The heart of the plan, as described in a PCD press release, lies in its innovative approach that maximizes the potential of the waterfront. Key features include a waterfront dining arena with an engaging wharf experience, high-density residential spaces, diverse entertainment spots, scenic pedestrian paths, parks, and a distinct lighting design known as the 'beacon' theme.
Furthermore, the vision is to energize the waterfront with activities such as kayaking, paddle boarding, and water cycling. This is expected to offer a unique experience, setting Lake Pointe Plaza distinctively apart.
PCD's tenant wishlist for this sprawling development includes luxury residences, boutique office spaces, state-of-the-art medical facilities, a premium hotel with an adjoining conference center, and waterfront entertainment and dining spots.
In an interview with the Fort Bend Star, Janssen clarified that PCD had been negotiating with the present property owner, Maxxam, Inc., even before Fluor's May announcement. He also added that Fluor, the engineering and design giant, is transitioning to a contemporary edifice in Houston's Energy Corridor, with plans to relocate by mid-2024.